About Taipei Tech Archieves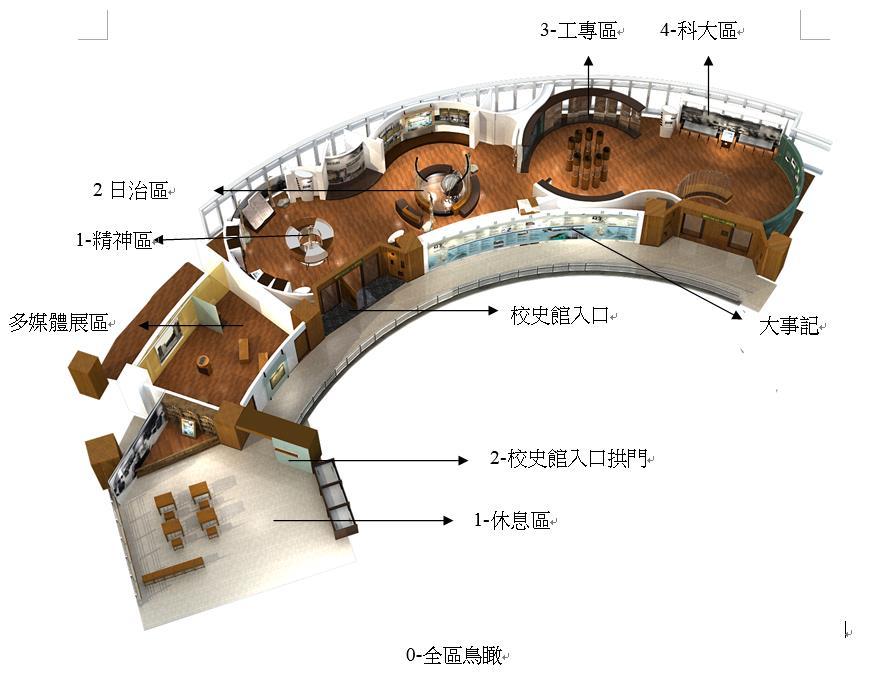 Our school is the same as the Republic of China, and witnessing the centenary development of Industrial Education in Taiwan .In order to welcome the coming of the Centennial school day, the school history museum was opened on October 30, 1999,and located on the third floor of Hongyu science and technology building, it is the place where the feelings of alumni and teachers and students are united. The school history museum displays the historical features and rich resources of the school during the period of Japanese rule and the various periods of school reform, since the opening, it has attracted distinguished guests and alumni from inside and outside the University.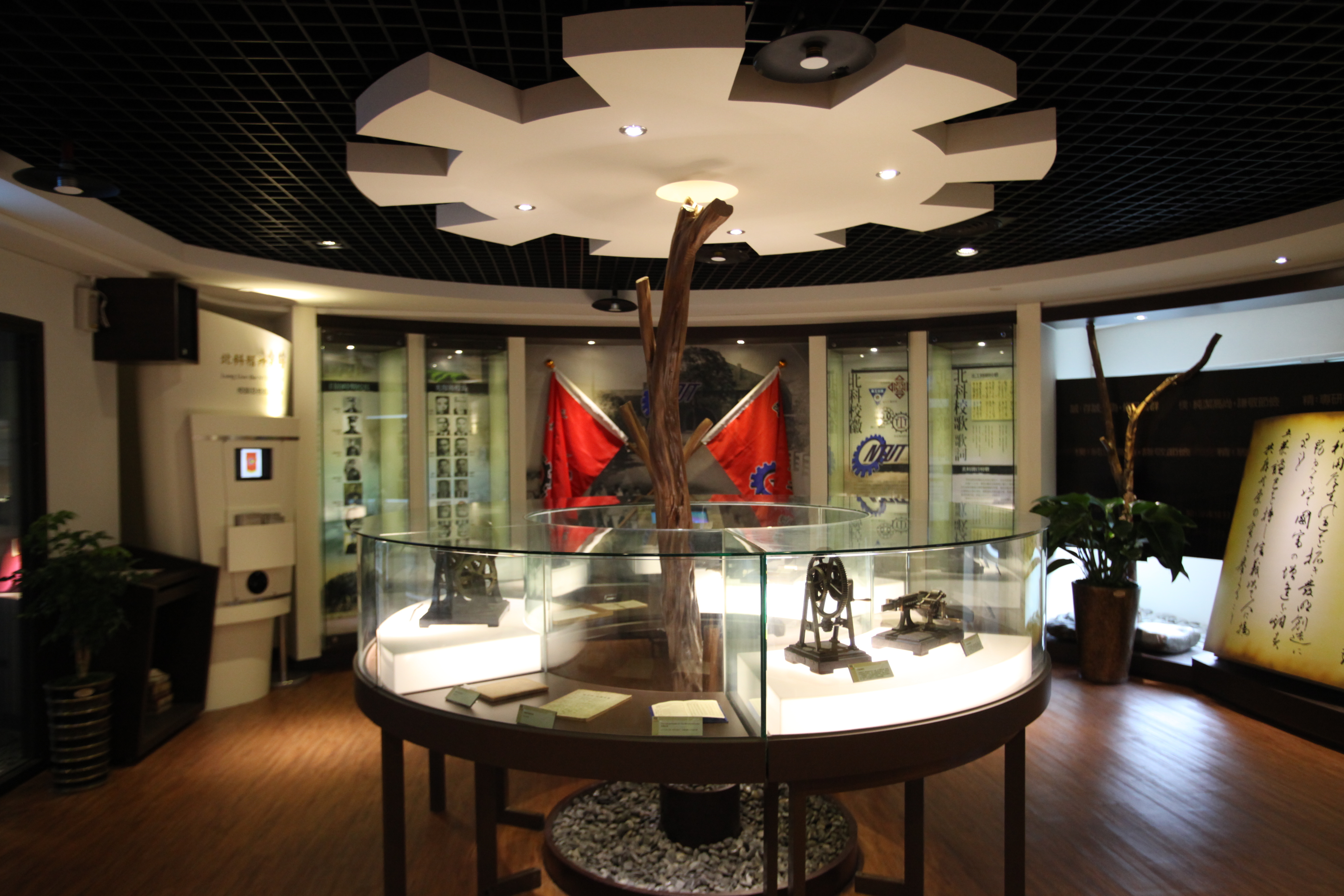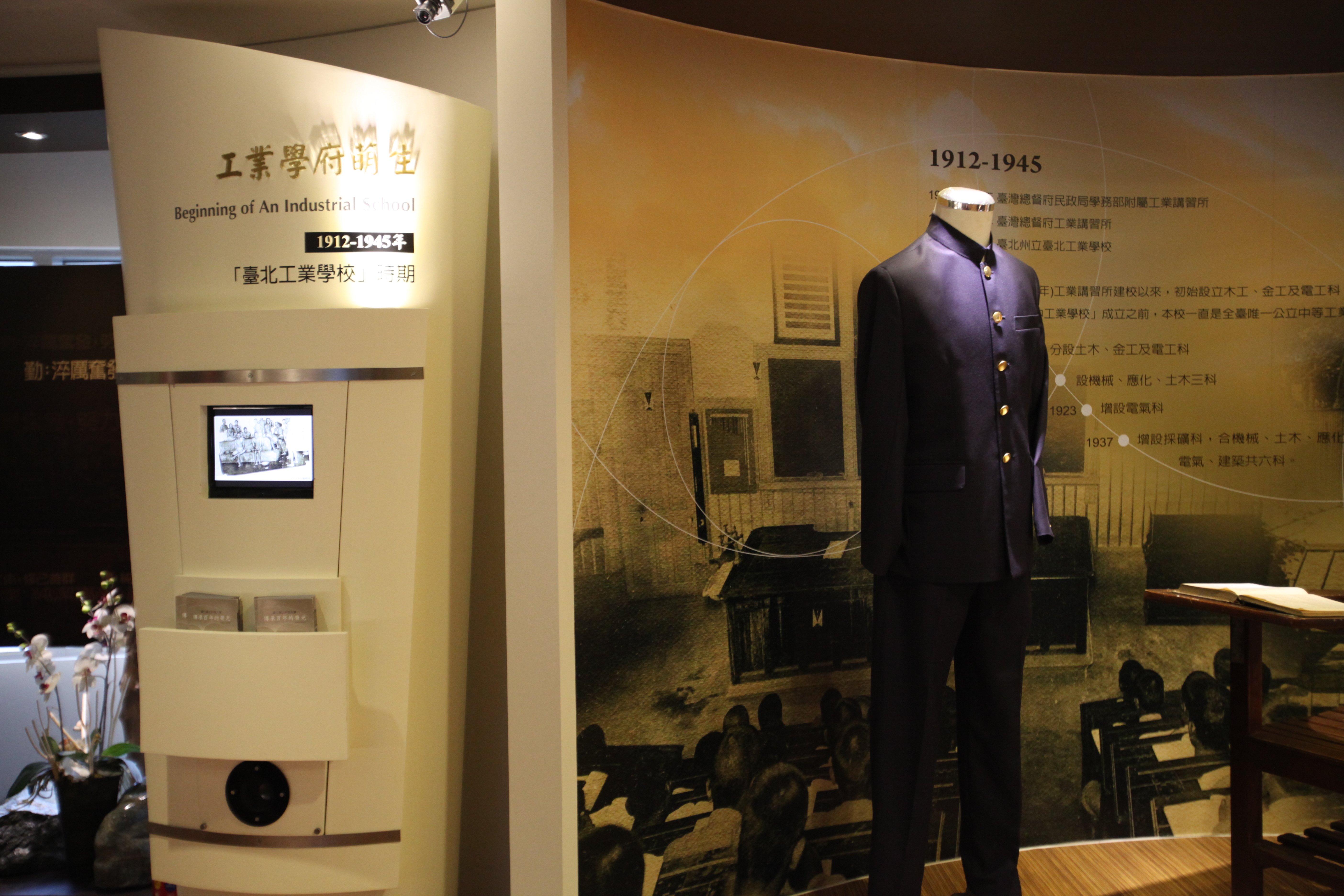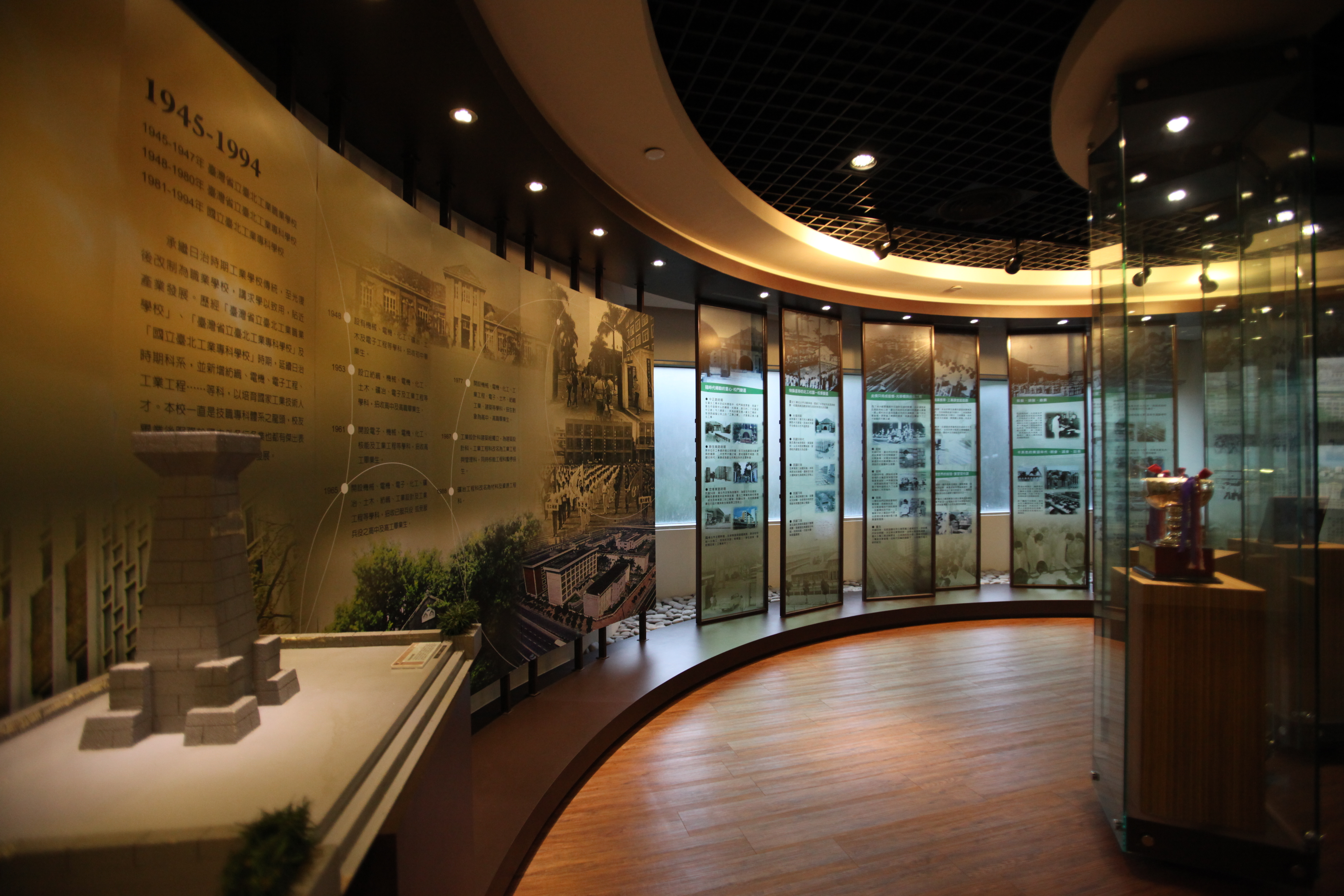 The sustainability of Taipei Tech spirit: The birth of Industrial School: Cradle of industrial elites:
the inheritance and continuation of the period of "Taipei Industrial School" 1945-1994
school motto and school spirit from 1912 to 1944 "Taipei Polytechnic College"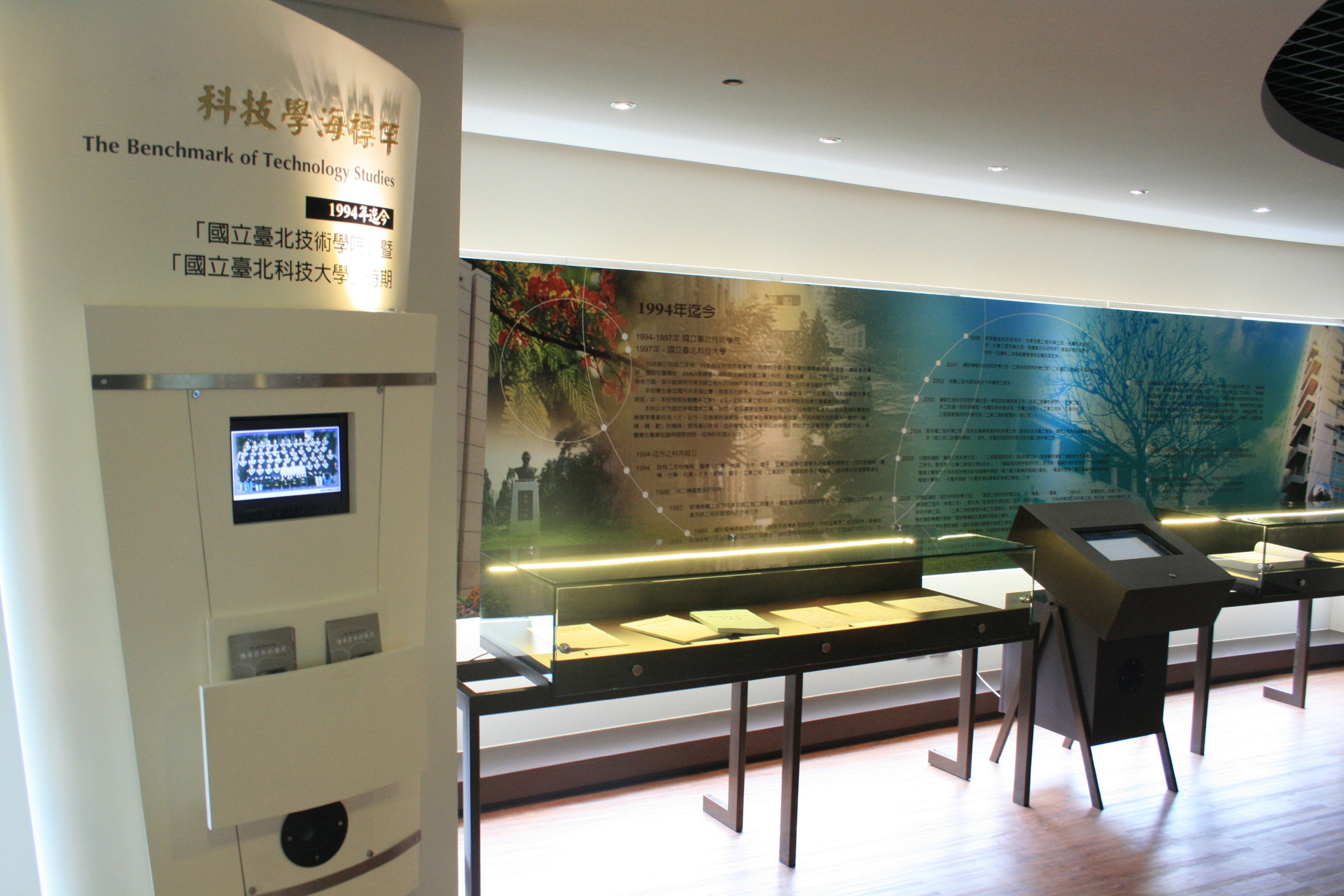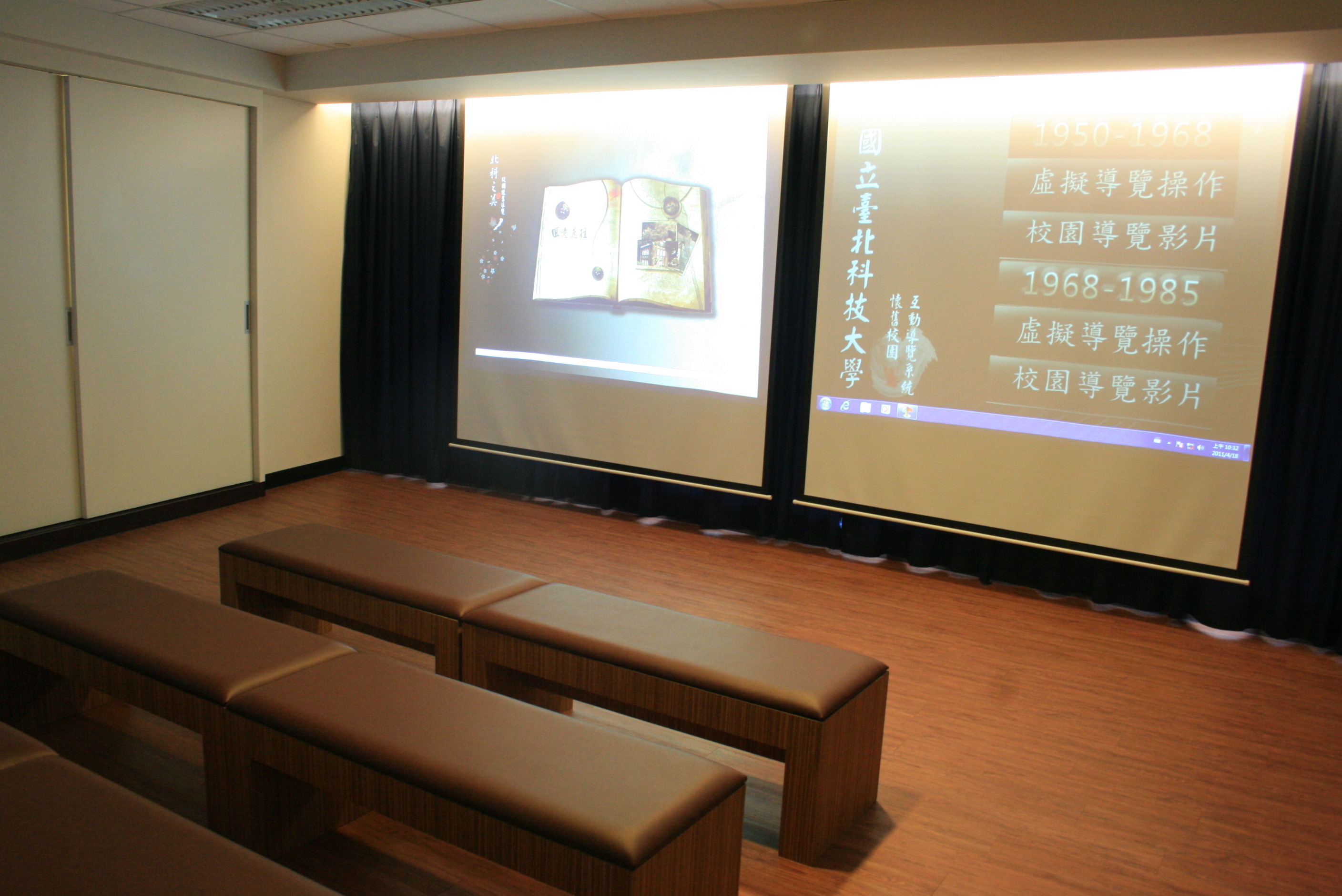 The benchmark of science and technology: Multimedia room:
from 1994 to now in the period of multi method teaching
"National Taipei University of science and technology"
The alumni old photo system and the campus simulation 3D system are developed by the library in cooperation with the school's Information Technology Institute, the Department of architecture and the Interactive Media Institute. It is a major feature of the school history museum to let people experience the past situation.